October 19th, 2015
First-time moms and experienced veterans alike have found one of the most exciting moments during pregnancy - maternity photos Many women experience a juxtaposition during their pregnancies; at times, they feel huge, unattractive, and unfeminine. At others, they feel excited and matronly, sexy and desired. A maternity shoot is a perfect time to help capture those moments of feeling beautiful and full of life, and immortalize those emotions in photographs.
But when you've scheduled your maternity photo shoot, you must decide - "what to wear?" Fortunately, regardless of how far along you are or if you're pregnant with singles or multiples, dressing up for your maternity photo shoot is a breeze - and you likely have much of what you'll want already in your closet!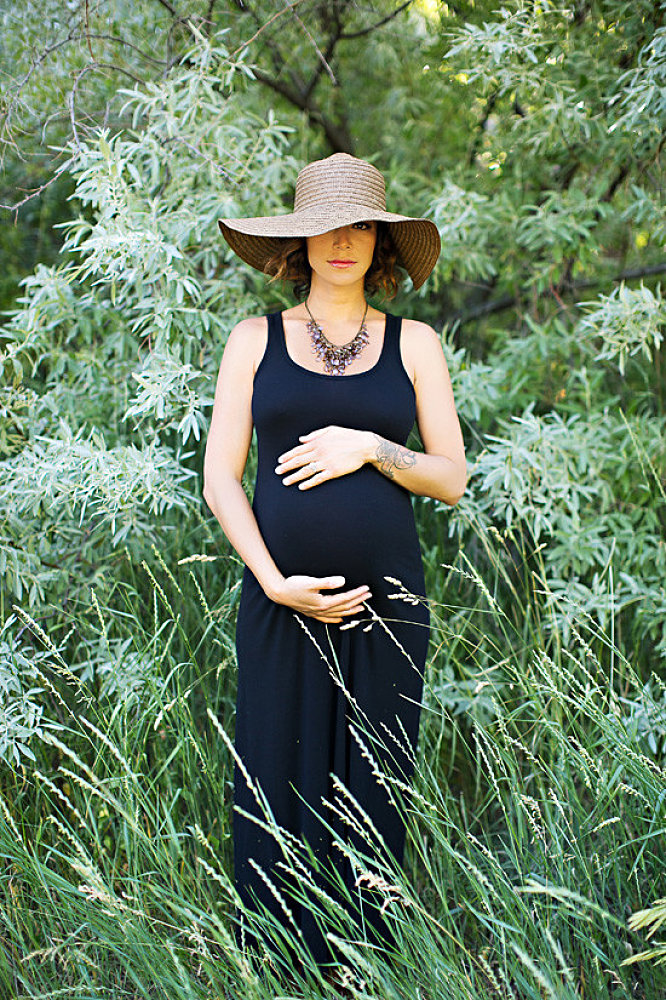 Go Maxi for Maximum Comfort
Maxi dresses tend to look amazing on pregnant bodies. They hug and accentuate your lovely pregnant belly, they drape around your legs and thighs, and they hug in around your torso - what's not to love? They also can be dressed up or down quite easily, giving you a range of looks to go with. Consider pairing one maxi dress with flat sandals and a wide-brimmed floppy hat, then switching to a cozy shawl wrap and bare feet.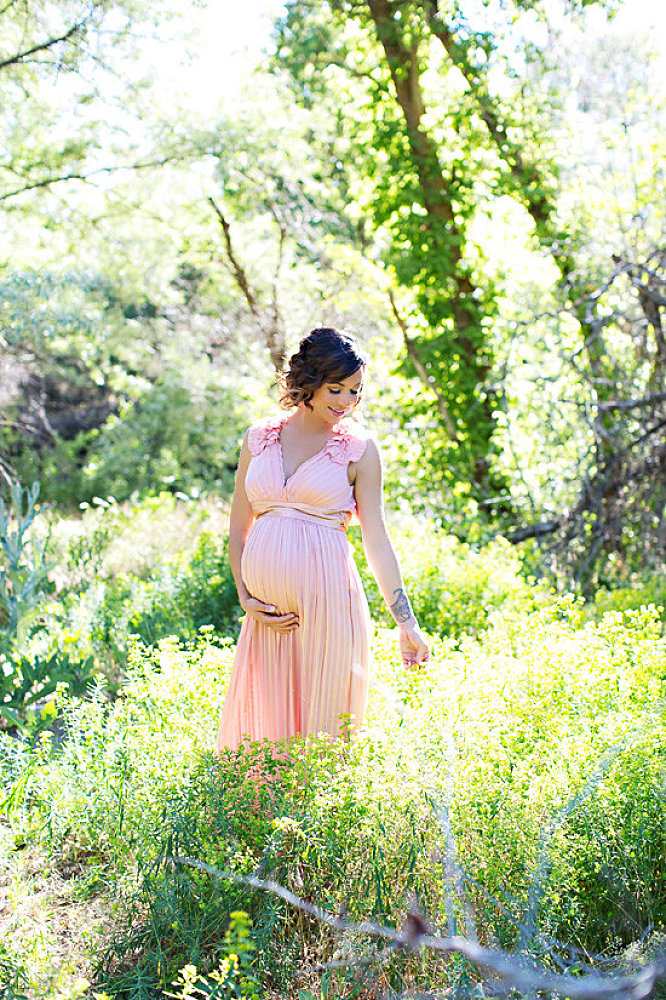 Flowy Dress for Feminine Looks
Many women like to exaggerate the womanly, feminine qualities in their maternity photos, and it's a great strategy. Pick out a few sundresses that you really love, and aim for a few wardrobe changes to get as much versatility in your looks. Don't be afraid to really feminize your makeup, either! A pretty pink lip and a smoky gold eye will make you look flush with maternal love. Your hair can also get in on being "over-done" with big bouncing curls, or a loose French braid down your back.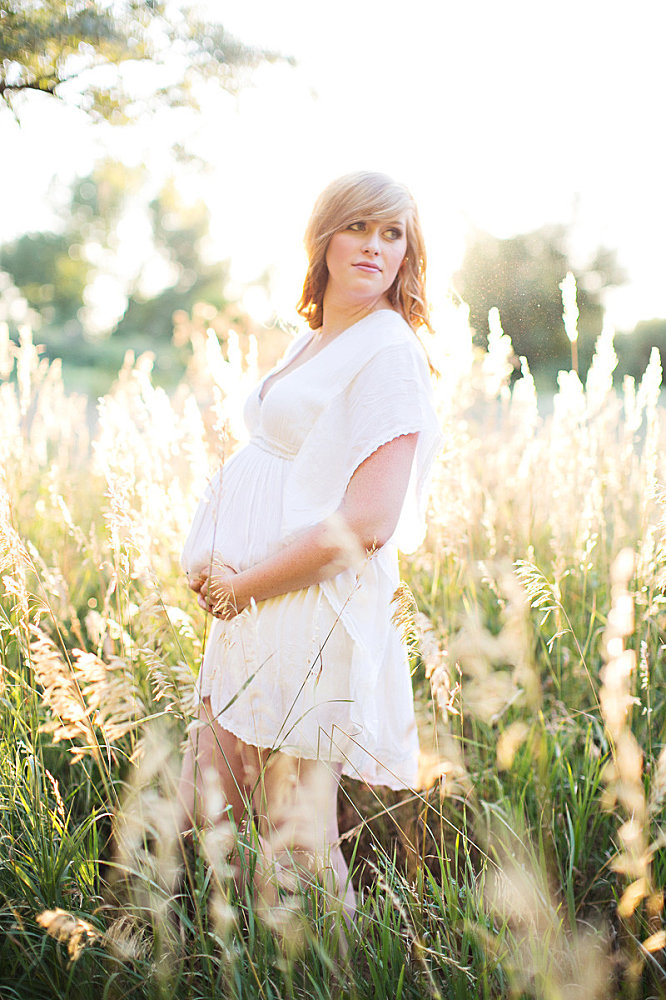 The Sheerer, The Better
If you have a dress with lots of sheer layers, it will be gorgeous during your photo session. These kinds of materials hug a pregnant belly, and in just the right breeze trail out and behind to make a beautiful, wind-swept effect, turning you into a kind of gauzy baby-carrying goddess. If you have some sheer shawls or scarves lying around, they can also make excellent props during the shoot,s o be sure to bring them along!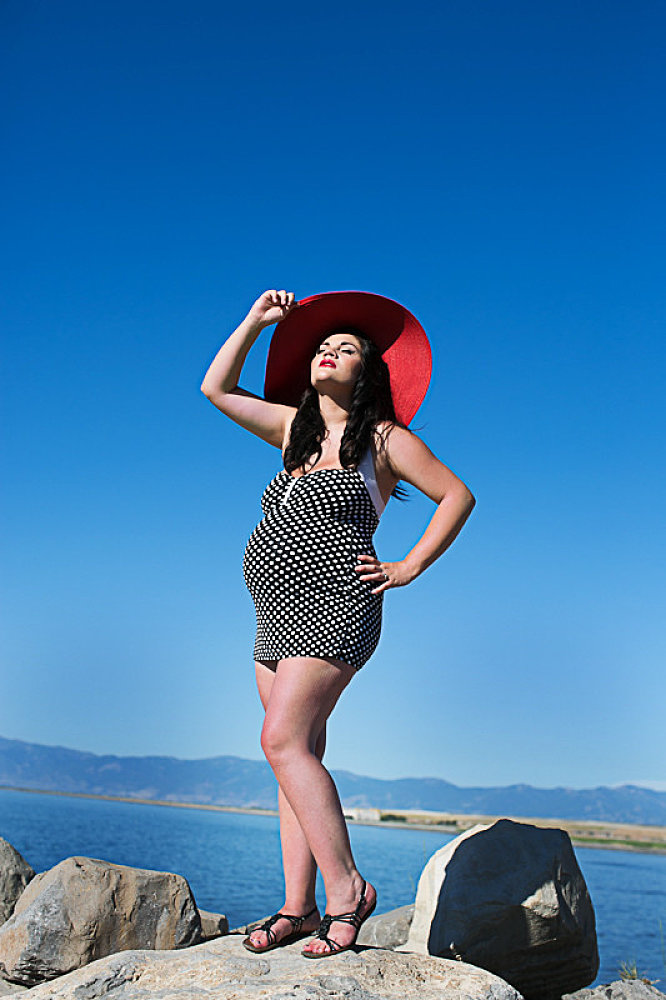 Get a Little Bit Rural
Along with the dresses,you'd like to wear, bring your favorite pair of maternity jeans, a pair of boots, and a few comfy sweaters or plaid tops. Wherever you're shooting, having a more contemporary look to go along with your classic maternal looks will be a great accompaniment. You can also make the look a little more urban by swapping the boots for your Converse Allstars, and having a fun, laid-back approach.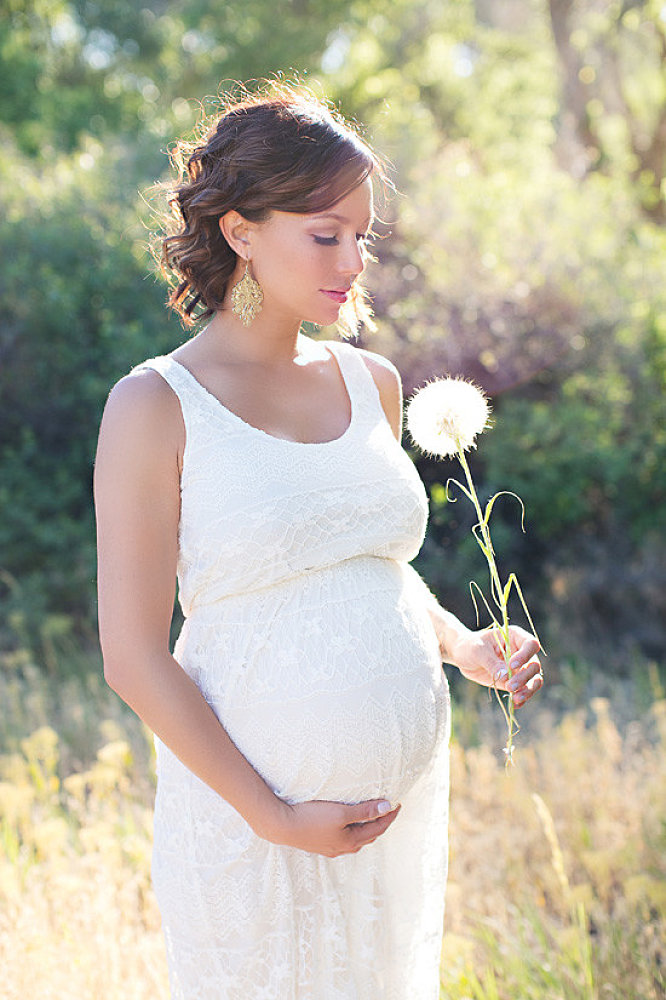 Don't Neglect the Bling - or Accessories
It's always easy to ask your photographer how much you should take off during a shoot, so bring a bit more than you think you'll need when it comes to props. Do you have several necklaces, bracelets, and rings that you might want to incorporate? Bring them all, and ask your photographer for their keen eye. The same goes for big hats, scarves, and shawls. You can always play around with your props and fashion pieces while on set - the more options you have, the better!
Ready to put together your maternity photo shoot? Contact us for more ideas on getting your session together, or to schedule one today!