October 24th, 2016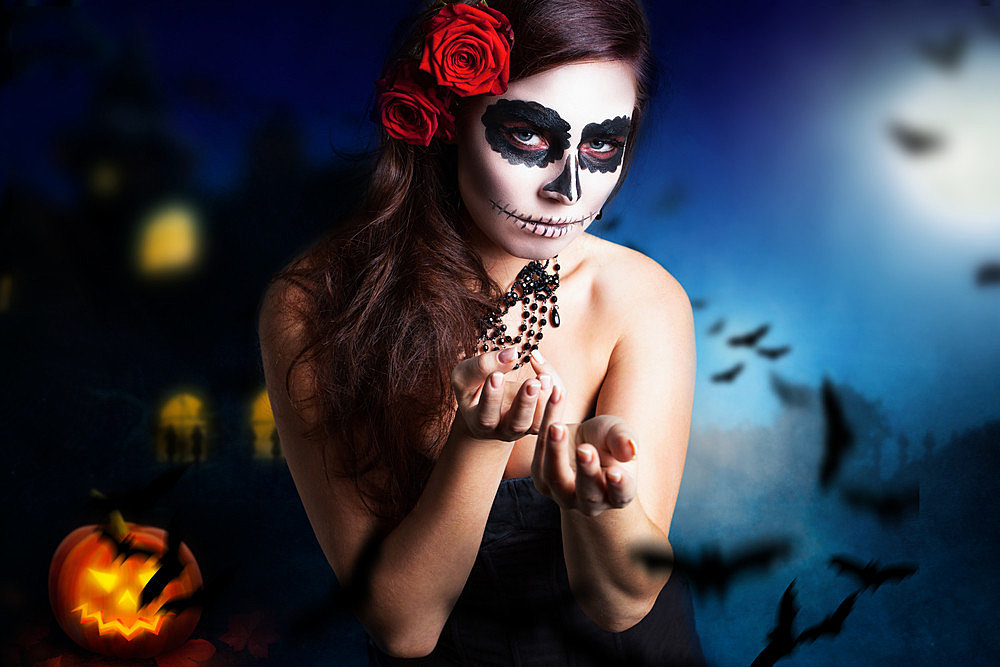 Sexy Halloween costumes are nothing new, of course. But some of them go beyond just a short skirt or a low neckline, crossing the line into straight-up lingerie. Depending on your perspective, this can be a good thing or a bad thing. You might not be comfortable showing that much skin, or conversely, you might totally be up for wearing something revealing and unapologetically sexy. Plus, you'll only wear a costume for Halloween once -- but a lingerie-style costume can get some extra mileage in the bedroom. You could even pick one up just for the bedroom.

Check out these six bold, sexy Halloween costumes that walk the line between actual apparel and lingerie.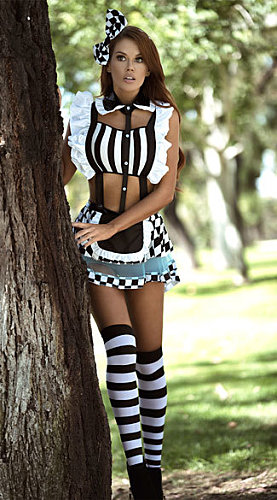 That name, uh… says it all? This Alice in Wonderland costume isn't your typical Victorian-style blue dress and apron. It's very short and very saucey. It's not exactly bare-all -- if you wear a bikini, you've been out in public in something that covers less than this does. But at the same time, our concern is that it's not obvious that it's Alice in Wonderland. It's just divergent enough from the way that character typically dresses that you might get people asking what you're supposed to be. We love the stockings, though.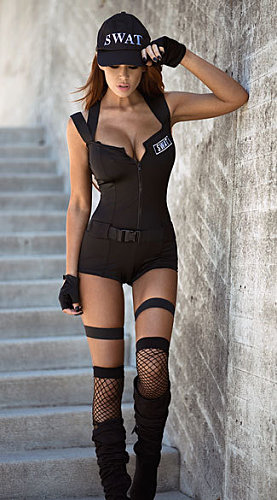 2) SWAT Hottie
If it weren't for the obvious SWAT labels on the leotard and the hat, it probably wouldn't be 100% obvious what this is supposed to be. Did the person who designed this even know what full SWAT gear looks like? Because it doesn't look like a sexy low-cut leotard, we'll tell you that much. If you're feeling aggressive, though, we like the subtle fem-dom vibe.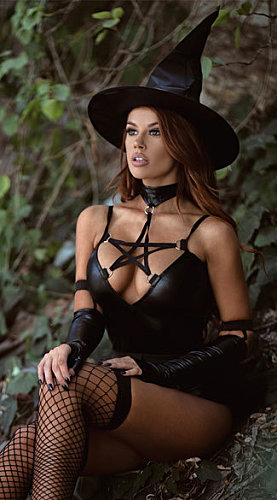 Witch or dominatrix? You decide! We like the detail on this one, though, especially that pentacle neckline. This wet-look bodysuit is pretty cool, though. The gloves and thigh-high boots are what really make it. To be honest, you can't go wrong with thigh-high boots and fishnets.
This costume screams "Victoria's Secret fashion show," and we love it. The bustle, the foil, the gold embroidery -- it's all actually rather elegant. (At least in theory. The fabrics used in store-bought costumes tend to be a little chintzy, so we suspect that in real life, this looks cheaper than it does in the picture.)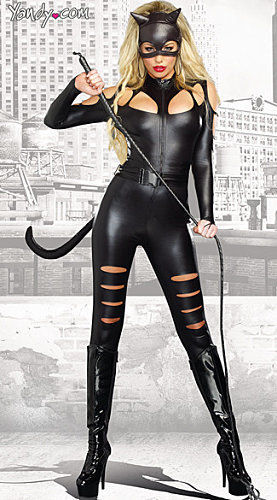 5) Cat Fight
Okay, seriously, this is a straight-up dominatrix ensemble. Nothing wrong with it, if that's what you're into. In fact, this one covers a bit more than the others. But still, this one's not even subtle. Also, why are we seeing so many dominatrix-looking costumes, but none for subs? Anyway, this might be more Venus in Furs than Eartha Kitt, but it's definitely got its own unique appeal.
We're going to be honest-- that bustier is to die for! This one definitely looks like lingerie -- but come on, it's a burlesque performer costume. An elegant deep purple bustier, accented with black satin ribbons, is as at home in the bedroom as it is on Halloween night.